You have chosen a magical location for your vacation! Within just five miles of the villa, you can enjoy kayaking, rafting, swimming, hiking, wine tasting, beer tasting, and exploring the rich history of the area where gold was discovered in 1848. Or stay at the villa and rejuvenate with a massage in our SPA or with a yoga workshop from YTT instructor Eden Orrick.
Treat Yourself to a Massage at Our Own Spa Mosto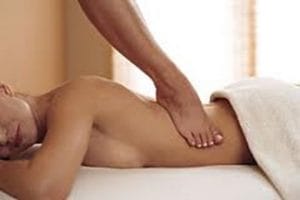 The Villa Agave is offering Ashiatsu SoleDeep Therapy – a deep-tissue massage by therapist Erin Davidson.
"The most luxurious massage on the planet!"
$100 – 1 hour
$130 – 1 ½ hours
$160 – 2 hours
Ashiatsu combines two Japanese words "ashi" (foot) and "atsu" (pressure). The larger area of the foot, along with the assistance of gravity, provides a gentle yet deeper massage without the discomfort of traditional deep tissue techniques, which utilize knuckles and elbows.
Ashiatsu SoleDeep Therapy is a combination of deep flowing strokes and compression of the muscles. This has a push-pull-pumping effect on the muscle fiber helping to increase blood flow and flush toxins. This approach stretches and lengthens tight muscles, increases range of motion and stimulates the lymphatic system.
Ashiatsu massage is therapeutic, detoxifying and restorative. It generates deep relaxation and helps to release pain, particularly for those who suffer from chronic neck, shoulder, low back or sciatic pain.
I bring my life experience to my work. I do this work because I feel passionate about helping people release their pain so they can choose pleasure and experience more joy.
– Erin Davidson, CMT, AOBT, CAMTC #63142
---
Treat Your Group to an Immersive Yoga Experience with Eden Orrick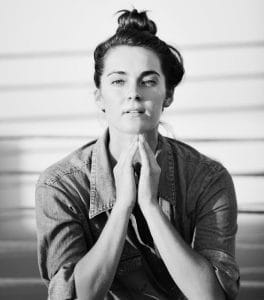 Eden has dedicated her life to understanding and relating to the world through the body. Eden's desire to share the healing potential of movement took her to India in 2015 where she studied at the Himalayan Yog Ashram and received her 200hr YTT. She is currently working on her 300hr YTT with Janet Stone. Eden aspires to build a safe place for you to step into your voice, power, and truth through movement.
With these challenging times, we must hold space for ourselves and our emotional bodies. My classes are designed to help release issues we've built up inside us. Through a combination of Hatha, Vinyasa, active vocal release, intuitive movement and chanting we start the dialogue with mind, body, and spirit. My classes are designed to be for anyone and everyone, wherever you may find yourself on this journey we call life. May we age with grace, and humbly revere these sanctuaries we call home.
-Eden
Weekend Packages
2 classes (1per day) Morning or Evening depending on availability – $300
4 classes (2per day) Morning + Evening – $650
For massage, yoga, or a custom request, text us at: 415-696-2670
Adventures on the American River
The South Fork of the American River offers everything from a lazy drift in an innertube to exciting whitewater rapids from April through Labor Day. The South Fork is California's most popular whitewater rafting river.
Let a Rafting Outfitter Take Care of You
Commercial whitewater rafting outfitters offer a wide variety of river experiences. You can choose from ½ day, full day, or multi-day, with or without meals that range from a brown bag lunch to high end meals with wine parings.
What you can expect from any outfitter is to provide experienced guides and all the necessary equipment, including rafts, paddles, and life jackets. You'll need to bring sunscreen, rugged "wettable" clothes, old tennis shoes and a hat that can be tied to your head.
Here are the outfitters in the area: We personally have had many good experiences with:
All-Outdoors California Whitewater Rafting
One of California's few original outfitters with over 50 years experience rafting ten California rivers. More people choose All-Outdoors making us the largest, most experienced outfitter on the American Rivers.
800-247-2387
[email protected]
All-Outdoors California Whitewater Rafting
American River Recreation
Providing high quality rafting trips since 1979. We offer trips for all skill levels. Family friendly floats start at just $49. Same day reservations welcomed. 1/4-day to 3-day trips available.
800-333-7238
530-622-6802
[email protected]
American River Recreation
Raft California
Offering whitewater adventures on over 13 rivers including the forks of the American River. From Mild to Wild, ages 4+! 1/2 day, 1 day and overnights trips available March- September.
530-626-7385
Raft California
Sierra Whitewater Rafting
Family-operated whitewater rafting company running thrilling half and full-day adventure trips for all ages on all three forks of the American River. Fun-filled and safet-oriented. Best value.
530-368-9027
Sierra Whitewater Rafting
American Whitewater Expeditions
Offering fun, exciting, rafting adventures on 3 Forks of the American River since 1980. Best value guaranteed! 1/2 , 1 and 2 day trips include camping, pool and Wi-Fi. Generous Discounts.
800-825-3205
530-642-0804
[email protected]
American Whitewater Expeditions
River Runners
Relax and enjoy the thrill of whitewater rafting without being rushed. We are a boutique company that provides high quality customer service, amazing meals and expert guides for your adventure.
530-622 5110
River Runners
OARS American River Rafting
First-class whitewater rafting on the South, Middle, and North Fork of the American River, Tuolumne, Merced, and North Fork of the Stanislaus since 1969. Book online and save!
855-541-4792
OARS American River Rafting
WET River Trips
Operating since 1978, choose WET for personalized, quality, customizable, half-day to multi-day trips. We have the most experienced guides with an average of 10+ years boating. Small company, Big Thrills. 10% Discount code "ELDO"
888 RAFT-WET
WET River Trips
---
Be Your Own Guide
Do your own thing with some great local resources.
The River Store
The River Store is 4 miles away in Lotus. Kayaking-Rafting-Camping. Sales, rentals & World Class Kayak Instruction. Clothing, snacks, drinks, sundries and outdoor accessories. Visitor's info, local experts, maps & books. Over 32 years in Lotus!
530-626-3435
[email protected]
The River Store
Coloma Shuttle
Drift a short distance then walk back up, or call the Coloma Shuttle to start a route again. The Coloma Shuttle is a private boater shuttle service on the South Fork of the American River funded by a grant from the El Dorado County Air Quality Management District. Our low-cost
This area offers many gorgeous hiking opportunities. Here are the hikes closest to the Villa, but feel free to consult our hiking books in the Agave Bar or ask your host for a recommendation.
Easy Hikes
If you're looking for a short, easy and beautiful hike, explore the new path just past Henningsen Park right along the river. Several pull-outs along Lotus Road allow easy access. From the off-road parking lot, there is wheelchair accessibility for about a hundred feet to several picnic tables and benches.
If you need a more structured exercise routine, Henningsen Park also features a .42 mile-long loop concrete sidewalk, along with a parcourse with six specially designed stretches. Dogs are welcome. On the south side of Lotus Road, the park also includes a great play area for children, plus soccer and baseball fields. There are admission fees; gates close at sundown.
The Dave Moore Nature Area, on the south side of Highway 49 about .8 mile north of the junction of Highway 49 and Marshall Grade, features an easy 1.1-mile loop through the shady forest with some wheelchair accessibility. A fine river beach is one of the highlights of this pleasant walk. Springtime wildflowers can be spectacular.
Moderate Hikes
Coloma itself offers some fine walking/running opportunities. Just ambling around the park and savoring the historic structures is a lot of fun. For a bit more exercise, consider heading by foot up to Marshall's Monument, which stands on a hilltop overlooking the town. Reach it either via a short but steep trail from the picnic area behind the museum or via the narrow zigzag road that drops down from the monument; a trail parallels the road for part of the way. For even greater exercise, continue from the Marshall Monument parking lot on up along Monroe Ridge; this lovely but steep trail ends near the North Beach picnic area (at the northern edge of the state park). The effort is well worthwhile, as you'll enjoy spectacular views of both the Coloma and Lotus valleys.
For another great walk, start at North Beach, following riverside paths upstream to the Sutter's Mill replica, then follow Highway 49 for a short distance around the Grange Hall and go across the one-lane bridge that leads across the river toward Coloma Resort. For an easy stroll, go right on Bayne Road; the reward here is a fine view of Troublemaker Rapid. More ambitious sorts can continue up Bayne Road, which becomes very steep and turns to a narrow chip sealed road after about half a mile. If you choose not to turn on Bayne Road, keep going up steep and rugged Mt. Murphy Road. After about half a mile of steep climbing, you're rewarded with beautiful views of the town. Uphill from here, the views dwindle, but in spring you'll encounter beautiful fields of wildflowers all the way to the top. A trailhead for Dutch Creek Falls awaits you just off  Bayne Road just past the end of the campground, in the spring you will enjoy the 3 sets of waterfalls surrounded by wildflowers.
Red Shack Trail This is a steep but stunning trail down to the river. From Coloma, take Highway 49 towards Placerville 4.7 miles. Look for a red shack on your right. The trailhead parking lot and trailhead are on your left.
Hikers, runners, horseback riders and bicycle riders have access to 25 miles, including loops with 700 feet gain/loss of trails on the 1414-acre Cronan Ranch Regional Trails Park, once privately owned and now open to the open to the public under administration by the Bureau of Land Management. From the Pedro Hill Road entrance just off Highway 49 about 4.8 miles north of the junction of Marshall Grade/Highway 49, hike 1.1 miles through sweeping meadow vistas to the river, or explore some of the other trails on the old ranch. The river's-edge trail system now connects recreationalist to  Salmon Falls at the upper end of Folsom Lake.
When exploring the wildlands in and around the valley, keep a few common-sense precautions in mind. Dress comfortably and in layers; the weather can change quickly. Bring water, hat, sunblock, insect repellent and perhaps a light snack. And, as in the rest of rural and wilderness California, be aware that mountain lions and rattlesnakes–rarely seen–make this region home, too. Travel in groups, watch where you're stepping, keep track of one another and be alert.
At the peak of the gold rush, the number of residents of the area exceeded the population of San Francisco. Some gold seekers found farming to be more lucrative than mining realizing that the combination of weather and soil yielded excellent crops. The first person to discover gold in the American River, James Marshall, grew grapes in the 1860s when there was already 3000 grape planted acres in El Dorado County, the largest producer of wine in California at the turn of the century.
The Coloma-Lotus Valley, and El Dorado County wineries are expanding with each year and are known for producing delicious and affordable, award-winning wines.
Gold Hill Vineyard and Brewery
Family owned winery and brewery. Visit our beautiful estate and let our friendly staff provide you a memorable wine tasting experience.
530-626-6522
Gold Hill Vineyard and Brewery
Everhart Cellars
Come relax and enjoy premium wines in the beauty of terraced picnic grounds, shaded by heritage oaks, surrounded by vineyards, roses and lavender. Tasting room, gift shop, weddings & events and vacation home rental.
530-885-WINE (9463)
Everhart Cellars
Joses Wine Caves
Joses Wine Caves makes great wines. We invite your to explore this hidden jewel and enjoy spectacular views of the Coloma Valley. We offer estate produced wines and certified extra virgin olive oil. Open Saturdays & Sundays 10am-5pm.
620 Prospectors Rd., Garden Valley, CA 95633
Joses Wine Caves
David Girard Vineyards
DGV is committed to making elegant Rhone-inspired wines. Wine tasting available call
530-295-1833
David Girard Vineyards
Bookshelf Wines
---
Wine isn't the only beverage locals in Coloma and Lotus are passionate about making. Discover unique craft beers inspired by the region's history, flavors, and natural beauty, ranging from pilsners to hoppy IPAs to Belgian-style ales.
Gold Hill Vineyard and Brewery
Family owned winery and brewery. Visit our beautiful estate and let our friendly staff provide you a memorable wine tasting experience.
530-626-6522
Gold Hill Vineyard and Brewery
BarmHaus Brewing Co.
A small independent European-Style Brewery dedicated to exceptional quality tasting beers. Our hidden treasure is a must visit on a unique piece of property with plenty of outdoor patio seating great for events. Open Thurs-Sun from 2-7 pm.
530-444-0478
James Marshall State Park
Just 5 miles from the Villa, James W. Marshall discovered gold in 1848. This event led to the greatest immigration event in the Western Hemisphere and was the spark that ignited the spectacular growth of the West during the ensuing decades. The gold discovery site, located in the still visible tailrace of Sutter's sawmill in present day Coloma, California, is one of the most significant historic sites in the nation.
This site is now a wondrous state park, rife with rich history, gorgeous hiking, and the beautiful American river.
Visitors have the opportunity to pan for gold in the river and enjoy hikes and picnics under the riparian oak woodlands. Overlooking the beautiful river canyon is the Marshall Monument, California's first historic monument and the final resting place of James Marshall. The statue looks down on the river and points to the site of the gold discovery.
Visit the exhibits, take a gold panning lesson, or participate in tours, Living History Day, or special events planned regularly throughout the year. Contact the Gold Discovery Museum and Visitor Center for details. Marshall Gold Discovery State Historic Park is proud to also offer the Eureka Experience school and group programs.
Explore the Historic Towns of the Wild West
Due to the population explosion in the area in the late 1800s, this area is now home to dozens of historic wild-west towns that are a treat to explore. If you enjoy 1800s architecture, haunted saloons, enthralling goldrush lore, enjoy a day or two exploring these exciting towns: Placerville, Georgetown, Auburn, Grass Valley, Nevada City, Jackson, Sutter Creek and so much more!
The Argonaut – located five miles away in historic Coloma, The Argonaut has organic, locally sourced breakfasts and lunches, homemade pies and sorbet, espresso drinks, beer and wine. In Coloma – right on Highway 49.
Sierra Rizing – Star chef and custard expert Teal Triolo from San Franciso offers top quality breakfasts and lunches, including espresso drinks and the best quiche you have ever eaten. In Coloma – left on Highway 49.
Lotus Pub – Just four miles away, this beautiful pub offers exquisite French cuisine as well as hearty pub faire, plus local beers and wines. Lotus Pub is a Villa Favorite. In Lotus.
COVID Note: As of June 28th, Lotus Pub has not yet re-opened.
Gorilla Rock Tacos – These guys know their tacos and burritos! Their taco shells are similar to Native Indian Flat Bread and are truly delicious. In Coloma – left on Highway 49.
River Shack – Great sandwiches. In Coloma – left on Highway 49.
The town of Placerville is 17 minutes away and has lots of culinary options. Just ask!
Experience the wonder of Apple Hill! Founded in 1964 with just 16 apple ranches, Apple Hill has now grown to include world-class wineries, unique fruit & veggie farms, bakeshops, flower gardens, and Christmas tree farms. The winding roads and scenic beauty have been a popular destination for over 50 years.
Apple Hill Map. Click to enlarge.